Peter Demant's library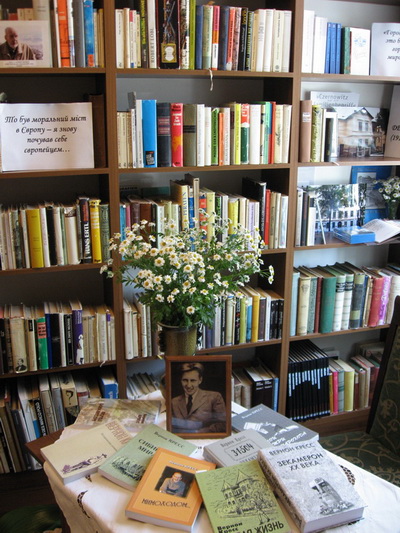 Personal library, collected by Peter Demant, a famous European writer and former prisoner of Soviet power (The Main Management of collective and laboring camps, literally "GULAG"), was sent to Municipal Library named after Anatolii Dobrianskyj on the 30th of May in 2008.

Peter Demant and his family settled in Chernivtsi in 1919 after their arrival from Austria. The best years of his childhood and youth passed here. He was arrested and deported to GULAG in 1941. The last years of his life he spent in Moscow, where he died.

Peter Demant bequeathed his personal library to Chernivtsi - city of his youth. It was sent to our city with the assistance of Austrian ambassy and burgomaster of Chernivtsi.

Among 40 thousand books and periodicals of this library there are works of Ancient, Russion and World literature, encyclopedias, issues about journeys and expeditions, investigation about history and culture of Chernivtsi, scientific researches about life in GULAG. Most of books were published in German, Rumanian, French, Chinese, Arabian and Italian. There are also seven books, written by Peter Demant. To sign his books Peter Demant used pseudonym "Vernon Kress".

Віртуальний тур: